DUI License Suspension Hearings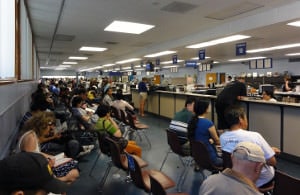 If you are charged with a DUI in Washington, the Department of Licensing will almost always move to suspend your driver's license.  The process usually begins the night of your arrest when the police officer faxes a suspension notice and police report to the Department of Licensing.  You will also be provided notice of the suspension, which triggers a 20 day opportunity for you to challenge the suspension.  The action to suspend your driver's license is an administrative proceeding governed by Washington administrative law.
Typically, this hearing is conducted over the telephone and costs $375 to challenge the suspension.  At the hearing, the Department of Licensing will look to see whether there is enough evidence to believe you drove in Washington and either:
Had a blood alcohol concentration of 0.08% or higher;
Had a blood THC concentration of 5 ng/ml or higher; or
Refused to provide a breath test after being advised of the Implied Consent Warnings for Breath
It may seem like a foregone conclusion that your license will be suspended after reading this.  However, a well-trained DUI attorney can often win these hearings by exposing mistakes made by the police officer.  Police officers rarely testify at DUI license suspension hearings, so their police report is the only evidence under consideration.  Simple paperwork errors can make the difference in winning or losing your license.  It can therefore pay to speak with a DUI lawyer regarding potential options to avoid losing your license.
DUI License Suspension Duration
If you either don't request a hearing or lose the hearing, your license can be suspended for either 90 days or 1 year, depending on the circumstances of your DUI case.