March 3, 2020
How To Get A Restraining Order In Washington State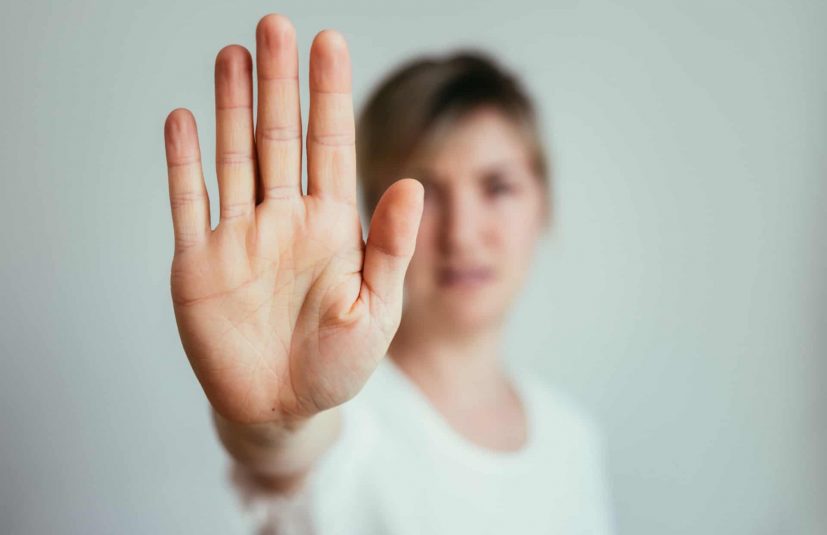 If you're being abused, harassed, stalked or going through a divorce, you may be considering filing a restraining order.
If you feel that you're in danger, a restraining order, which can also be known as a protection order, can be issued quickly in Washington State with the help of an attorney.
What Does A Restraining Order Encompass In Washington State?
Restraining orders are filed in domestic abuse cases or family law cases, such as divorce cases or paternity cases [1]. Restraining orders are broader than a Domestic Violence Order Of Protection and in addition to domestic violence, restraining orders can deal with property issues, child custody, and spousal support. For example, if during a divorce one spouse is concerned the other may dispose of assets, a restraining order can help prevent this.
Are There Different Types Of Restraining Orders In Washington State?
Depending on your situation, there are specific types of protection or restraining orders you may seek.
Domestic Violence Order For Protection: This order commands the respondent to not threaten or harm you and forbids them from entering your residence. It can also give one parent temporary custody of a child or use of a vehicle, among other things [2]
Restraining Order: A Restraining Order is broader than the Domestic Violence Order and can encompass property issues and spousal support, as well as domestic violence.
No-Contact Order: A No-Contact Order is a criminal action and doesn't require an application to be filled out. This order is usually temporary during a criminal trial to prevent the defendant from contacting you [3].
Civil Anti Harassment Order: This order is used mostly when the two parties are not married nor related to each other. This order can be used in disputes or stalking cases and is best for victims who have not been assaulted nor threatened with physical harm [4].
How Do You Get A Restraining Order In Washington State?
Your best first step in obtaining a restraining order is enlisting outside help through a trusted family law practice like Priest Family Law. Then, one of our lawyers can help you get a temporary restraining order. This can be done quickly with an application, which can be found online. Your attorney can help you fill out and file it at the courthouse. Next, the county clerk will decide if a temporary restraining order will be issued. This would happen that same day and without a court hearing. The defendant does not need to be present for a temporary restraining order to be issued [5].
Next, the defendant will be given notice and a court hearing will be scheduled, usually, for a few days later. During this hearing, your lawyer will present evidence supporting your request for a permanent restraining order like abuse or harassment. Then, the judge will decide to make the restraining order permanent or not.
What Should I Do Next If I Want To File A Restraining Order In Washington State?
If you live in Washington State and need a restraining order, reach out to the attorneys at Priest Family Law. Our team can advise you on the best order of protection for your situation. We have experience filing restraining orders quickly and winning long-term protection for our clients.
[1] "Types Of Protection Orders Available." Washington Courts. https://www.courts.wa.gov/dv/?fa=dv_order.ordtypes
[2] "Types Of Protection Orders Available." Washington Courts. https://www.courts.wa.gov/dv/?fa=dv_order.ordtypes
[3] "Types Of Protection Orders Available." Washington Courts. https://www.courts.wa.gov/dv/?fa=dv_order.ordtypes
[4] "Types Of Protection Orders Available." Washington Courts. https://www.courts.wa.gov/dv/?fa=dv_order.ordtypes
[5] Portman, Janet. "How To Get A Restraining Order." Lawyers.com. https://www.lawyers.com/legal-info/criminal/criminal-law-basics/how-to-get-a-restraining-order.html
Speak With A Lawyer Now.
Free Consultation Available!
We aim to provide unparalleled service, and love to hear back from current and former clients. Check out our business profiles below and feel free to leave a review if you liked working with us. If you ever have questions or concerns about your case or our service, please give us a call. We aim to make sure our clients get the best information and walk away from our legal business with the utmost confidence. No question or concern is too small to call.

I earn my living by earning the trust and respect of my clients. As a prospective client, I hope to show you this first-hand.
Open Hours Mon-Fri, 8am to 5pm