May 19, 2020
What is your family's plan if a spouse dies?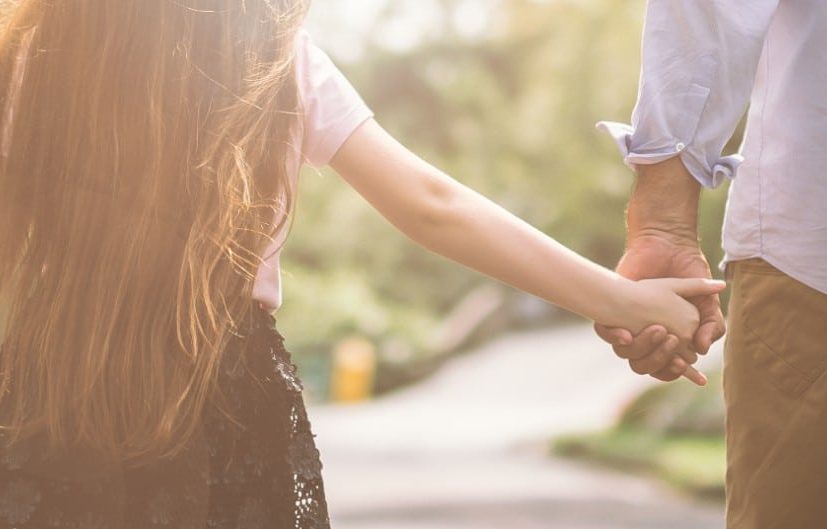 Imagining your spouse dying feels terrible, but unfortunately, it's a good idea to have a plan in case the unthinkable happens.
Whether you and your partner are equal income earners or one partner is the bread-winner having a plan can help the living partner navigate an impossible time.
How Can I Protect My Family If My Spouse Dies In Washington State?
If you or your spouse have dependents that rely on you for care and finances, an estate plan can help protect them.
You can use your estate plan to ensure your spouse receives the full property and any inheritance you have. Some states only allow a spouse with no children to inherit one-third to half of the estate, with the rest going to siblings or parents. So if you ever move out of Washington, you'll want this clearly stated in your wishes [1].
If your family is all on the breadwinner's health care plan, you may also want to think about a backup plan and how that would be paid for.
You may also want to consider taking out life insurance policies to help supplement any income lost or caring giving responsibilities lost due to the death of a spouse. The money from an insurance policy can help pay for care for young children, pay your mortgage or rent, and help provide some relief financially while grieving.
What Happens If Only One Spouse Is On The Mortgage?
If one spouse purchased your home before getting married and the other spouse was not on the mortgage, you need a plan before that spouse passes. First, you'll want to designate your spouse as the property's beneficiary in your estate plan [2]. You'll also want to check for a due-on-sale clause in the mortgage, which means upon transfer or sale the full remaining mortgage amount is due. You'll want to consult an attorney to discuss how your spouse can assume the loan on the house if the spouse on the mortgage passes away.
What If My Partner And I Are Not Legally Married?
If you and your partner live together but are not legally married, creating an estate plan will help protect your family. If you do not have a marriage certificate or civil union if one of you dies the other will not be able to make any end of life care decisions nor inherit any property or money [2]. Instead, all of your property will go to your closest living relative.
In addition to creating an estate plan, will, and assigning a power of attorney, unmarried partners should designate beneficiaries on bank accounts.
What If We Have Step Children?
If you and your spouse have any stepchildren, it's important to know that legally your stepchildren do not have any legal rights to your estate, unless they are legally adopted [4]. If you want any stepchildren to be included in the step-parents will, you'll need to designate that through gifts designated in your will.
What Should We Do To Create A Plan For Our Family?
If you and your partner currently do not have a plan for if one of you dies, call to set up an appointment with a lawyer at Priest Family Law. Our team has experience creating estate plans that will give you and your spouse peace of mind for you and your family. We understand this can be a hard situation to imagine but we can help guide you through creating an estate plan that protects your family, designates guardians for children, and helps ensure your property and money has the correct beneficiaries.
[1] Keene, Valerie. "Estate Planning For Millennials." Nolo. https://www.nolo.com/legal-encyclopedia/estate-planning-for-millennials.html
[2] Loftsgordon, Amy. "If I'm Not On The Mortgage, Can The Bank Foreclose After My Spouse Dies?" Nolo. https://www.nolo.com/legal-encyclopedia/if-i-am-not-the-mortgage-can-the-bank-foreclose-after-my-spouse-dies.html
[3] Randolph, Mary. "Estate Planning For Unmarried Partners." Nolo. https://www.nolo.com/legal-encyclopedia/estate-planning-for-unmarried-partners.html
[4] "Stepchildren And Your Will." Lawyers.com. https://www.lawyers.com/legal-info/trusts-estates/wills-probate/step-children-and-your-will.html
Speak With A Lawyer Now.
Free Consultation Available!
We aim to provide unparalleled service, and love to hear back from current and former clients. Check out our business profiles below and feel free to leave a review if you liked working with us. If you ever have questions or concerns about your case or our service, please give us a call. We aim to make sure our clients get the best information and walk away from our legal business with the utmost confidence. No question or concern is too small to call.

I earn my living by earning the trust and respect of my clients. As a prospective client, I hope to show you this first-hand.
Open Hours Mon-Fri, 8am to 5pm