Domestic Violence Lawyer in Vancouver WA
Roger Priest is a domestic violence attorney in Vancouver WA with extensive courtroom experience in Washington's complex criminal laws.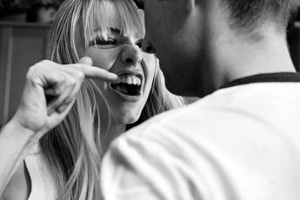 A domestic violence crime can turn your life upside down in an instant.  If you are accused of a domestic violence assault or other DV charges, you can face dire consequences.  You can be subject to a mandatory arrest, imposition of a no contact order, loss of your firearm rights, and much worse.
This nightmare can last over a year in court, even if your significant other wants the charges dropped. Prosecutors aggressively pursue domestic violence (DV) charges in Vancouver WA and throughout Southwest Washington.  It is therefore vital that you have the help of an experienced Vancouver WA domestic violence attorney on your side.
Mandatory Arrests for Domestic Violence
Washington State has a mandatory arrest law for cases of domestic violence.  It requires police who respond to a DV call to make an arrest if there is probable cause to believe that a crime has been committed.
Given the low threshold for what can constitute an assault in Washington, this can lead to arrest simply for putting your hands on your spouse, significant other, roommate or family member.  Injury is not required.
In fact, people are arrested throughout Washington every day for domestic violence when they are the ones being attacked and they are simply defending themselves.  Police rarely arrest both people so they often pick someone to arrest, even when both parties are at fault or they aren't sure exactly what happened.  If an officer believes the touching was "unwanted" you can be arrested for domestic violence charges.  It doesn't matter if you have no criminal history or the other person lies because they are mad or scared to go to jail themselves.  Police officers have to make snap decisions and are often wrong in making an arrest decision.  If you are arrested, you will be forced to sit in jail until you are either arraigned by a judge or post bail.  You can be in jail all weekend if the arrest occurs on a Friday.  Hiring a domestic violence attorney as early as possible can make a big difference in your case.
You May Receive A No Contact Order
At your arraignment, the judge will almost always impose a no-contact order that prevents you from having any contact with the alleged victim.  This means you cannot call them, receive calls from them, ask other people to pass messages to them, or go to their home or workplace.
What if you live together?  It can be an additional crime for you to go home.  In fact, it is astounding how often people who are falsely arrested or charged for domestic violence assault then actually start breaking the law by secretly maintaining contact with the alleged victim against the court's order.  No contact order violations are often punished more severely than the underlying charge.  Further, it is not a defense that the protected party contacted you or wants to have contact with you.  If you are the subject of a no contact order while the case is pending.
The no-contact order means you can be forced to move out of your house.
If you are facing domestic violence charges, it pays to have the help of a good domestic violence attorney who can help you petition the court to drop the no contact order.  Further, a good domestic violence lawyer can help you prepare to fight the charges and have the charges dismissed or acquitted.
Free Consultation With a Domestic Violence Attorney
Being convicted of a domestic violence crime is a serious thing.  It can cause you to lose your job.  It can bar you from working in certain industries, like the health field.  It can cost you vital government benefits.  It cost you your Second Amendment gun rights.  Most importantly, it can criminalize being with the ones you love.
It pays to have the help of an experienced domestic violence attorney.  Vancouver, Washington attorney Roger Priest has handled hundreds of domestic violence cases and won dozens of domestic violence trials.  Call to schedule a free attorney consultation today.
Together, we can start planning how best to fight the charges and get your life back in order.  Domestic violence cases often have very little physical evidence.  Testimony is often conflicting and witnesses can change their stories after they calm down or sober up.  It is not uncommon for an alleged victim to overstated what happened when talking to the police and later regrets the trouble they caused.  Therefore, victims are often actively trying to drop the charges, which makes the cases even more defensible.  Roger Priest is a DV lawyer who can help avoid a domestic violence conviction.  Even if you've already been convicted, expungement lawyers can often help you clear your record after a few years.
We handles cases of assault, malicious mischief, harassment, no contact order violation, interfering with the reporting of domestic violence, and much more.  Whether felony or misdemeanor, we can help, so call today.