Expungement Lawyers in Vancouver WA
Criminal Defense Attorney in Vancouver WA
Roger Priest is a criminal defense attorney in Vancouver WA with extensive courtroom experience in Washington's complex criminal laws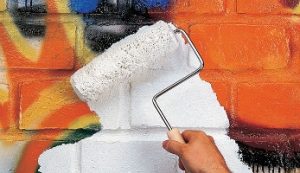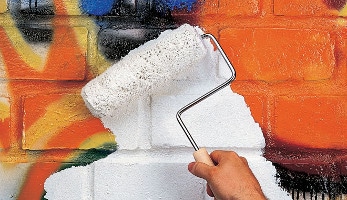 Is a criminal conviction keeping you from your dream job? Do you want to clean up your criminal record? In some cases, expungement lawyers can help you do just that. A Washington expungement lawyer can help you figure out whether that blemish on your record can be erased. Call today to schedule a free consultation and find out whether expungement is available to you. In Vancouver WA and Southwest Washington, we can handle your expungement without stress and often without you having to come to court. We are expungement lawyers offering affordable flat rates and payment plans if you are short on money.
Once a conviction is vacated, it cannot be included in future criminal history in later sentencing. Also, you don't need to disclose vacated convictions on job and rental applications. If a conviction is standing in the way of a better future, an expungement attorney can help. Expungement lawyers take the guess work out, so you can get the answers you need and move forward with your life. Call today for a free consultation.
Individual cases will vary, so the following criteria is only a good reference as a starting point. Contact an expungement lawyer if you want help.
To qualify for a misdemeanor expungement in Washington, you must at least meet the following criteria under RCW 9.96.060:
You are not currently facing charges in any state or federal court nor have you been convicted of any new charges since the conviction you are seeking expunge;
The conviction to be expunged is not for DUI or certain related offenses, certain prostitution offenses, a violent offense or attempt thereof, a sex offense, obscenity and pornography offenses, or sexual exploitation of children offenses;
3 years have passed since you completed all terms and conditions of the sentence, including paying all fines, fees, and restitution (5 years for domestic violence crimes);
You have never had another conviction expunged or vacated;
You are not currently restrained by a domestic violence protection order, a no-contact order, an antiharassment protection order, or a civil restraining order;
You may not have the record of a felony conviction vacated if any of the following are true:
Criminal charges are pending against you or you have been convicted of a crime in any state or federal court since being discharged;
The offense was a violent offense or a class A felony;
the offense was a crime against persons;
The offense was a DUI felony related crime under RCW 46.61.502(6) or 46.61.504(2);
You were convicted of a class B felony and less than 10 years have passed since the date you were discharged; or
You were convicted of a qualifying class C  felony and less than 5 years have passed since the date you were discharged.
Affordable Flat Fee Expungement
We offer flat fees on all expungement matters, so you know how much it will cost before hiring us. There are no hidden costs, so we charge the same no matter how difficult your individual matter might be. Often times, you don't even have to come to court, so you don't have to worry about the stress that comes along with appearing before a judge. Live out of state? We can help you from afar. We can meet and work entirely over the phone, if it is too much of a hassle to travel to Washington.
Nov 12, 2019
I put my trust in Roger and he didn't let me down.
Roger Priest is professional, intelligent and experienced, you can tell by the way he holds himself in court. Out of the 21 lawyers I interviewed and compared on an excel spreadsheet. I put my trust in Roger and he didn't let me down.
For A Complimentary Consultation