DUI First Offense Vancouver WA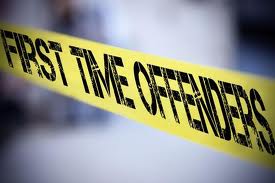 For many, getting a DUI represents the first and only time they face criminal prosecution.  DUI is often called "the crime that noncriminals commit."  Even so, DUI is punished harshly throughout Washington.  Vancouver WA DUI lawyer Roger Priest can help you navigate the process so your DUI first offense has the least impact on your life as possible.  A DUI first offense often can require jail, large fines, loss of your driver's license, alcohol treatment, higher insurance rates, and much more.  So, it is vital that you consult with an experienced DUI attorney like Roger Priest, who can help you best defend against the charges and obtain a reduction or acquittal.
Vancouver WA criminal defense lawyer Roger Priest has been able to help countless DUI first offense clients get favorable deals and avoid a DUI conviction.  Every case is different, but you might not even know that your case has valid defenses, simply because you are not familiar with the intricacies of Washington DUI laws.
First DUI Penalties
If you are convicted of a first DUI offense in Washington, the court may be required to impose certain mandatory sentences and conditions, that you might not know about.  It is therefore important to try to negotiate a DUI down to avoid having to serve mandatory jail.  Currently, Washington DUI law carries the following mandatory sentences:
| | BAC above 0.08% or No Test | BAC above 0.15% | Refused Breath Test |
| --- | --- | --- | --- |
| Mandatory Minimum Jail | 24 consecutive hours | 48 consecutive hours | 48 consecutive hours |
| Mandatory Minimum Fine | $940.00 | $1,195.50 | $1,195.50 |
| Mandatory License Suspension | 90 days | 1 year | 2 years |
| Probation | 5 years | 5 years | 5 years |
| Alcohol Eval and Txt Required? | Yes | Yes | Yes |
| Ignition Interlock Requirement | 1 year | 1 year | 1 year |
Reducing a DUI
In certain circumstances, it may be possible to negotiate a DUI down to a lesser charge of Negligent Driving in the First Degree, Reckless Driving, Reckless Endangerment, or even a traffic ticket in certain rare cases.  It is impossible to know without having the experience of having practiced DUI defense law to know whether your individual case will be a candidate to be reduced.  In almost any instance of a DUI first offense that is reduced down to one of these charges, you can avoid mandatory jail.  Also, the fines will usually be lower and probation will be shorter (2 years).  In some cases, you may be eligible for expungement of the charge.  This can be huge because DUIs cannot be expunged and will remain on your record forever if you are convicted.
Free Consultation and Flat Fee DUI
A DUI is a serious charge, so getting the help of a DUI lawyer to help you fight the charge or negotiate it down can be a smart decision.  We offer a free consultation and affordable flat fee representation on DUI charges so you don't have to go without the help of an experienced DUI attorney.  We can also offer payment plans in many cases, so there is reason not to call.  We are flexible, because we want to help.  Call today to see how we can.