Felony DUI Defense Attorney in Vancouver WA
Roger Priest is an experienced DUI criminal defense attorney in Vancouver WA with extensive courtroom experience in Washington state's complex criminal laws.
Most DUI charges are gross misdemeanor charges. A small subset of repeat DUI offenses are charged as felonies however. A class B DUI felony can be charged when:
a person commits a DUI and has four or more prior DUI offenses within ten years as defined in RCW 46.61.5055; or
a person commits a DUI and has previously been convicted of:

Vehicular homicide while under the influence (or a comparable out-of-state offense);
Vehicular assault while under the influence (or a comparable out-of-state offense);
a DUI felony
It is generally difficult to get the point of being charged with a DUI felony, simply because one must already have a bunch of DUIs recently, a vehicular homicide or vehicular assault conviction.  Despite being rarely charged, a DUI felony often carries stiff sentences because each prior DUI can further enhance the offender score at sentencing.  Defenses for a felony DUI charge can be technical and often include attacking the validity of the underlying DUI convictions.  Keeping out one of the previous DUI convictions can sometimes be the difference between getting a felony or a misdemeanor.
Contact Us Now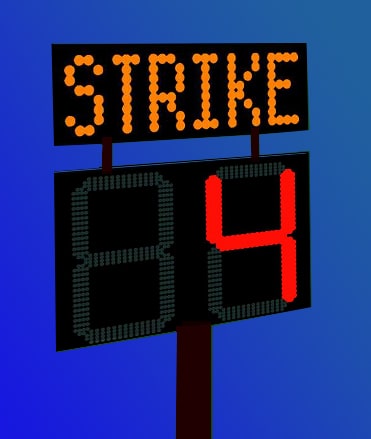 If You Have Been Charged With A DUI In Clark County or Vancouver WA, Time Is Of The Essence!
Call Our Office To Speak With Attorney Roger Priest Immediately.
(360) 281-7314
Free Felony DUI Consultation
If you are facing a felony DUI charge in Vancouver WA or Clark County, you could be facing a long time in prison.  It is important then that you get the help of an experienced DUI attorney as early as possible.  We offer a free consultation on a variety of cases, including both felony and misdemeanor DUI offenses.  Priest Criminal Defense has handled thousands of DUI cases, so you can be confident that you will be meeting with a skilled and experienced litigator.  We also offer affordable payment plans if you cannot afford the entire retainer upfront.  Call today and see how an experienced Vancouver WA DUI lawyer can help.
Regardless of the charge, we can help.  Call today to talk directly to Roger Priest and get the answers you need to take control of your case.  We are available to meet right away.  We can offer flexible payment plans.  The consultation is free.  What do you have to lose?  Get the help of a criminal defense attorney today.
What Our Clients Say About Us
Roger handled my case promptly and painlessly. We are from out of state and had spoken with quite a few attorneys in the area before we made the trip. Roger was middle of the road cost-wise (which was truly fair)and was clearly competent, handling the case in one trip over as oppose to the two or even three trip process many of the others were communicating would be the case. I would hire again without a second thought. Thanks again Roger.
Shelley W

Excellent responsiveness, considerate and honest. Roger got the job done results were in my favor. Couldn't be happier, Highly recommend!!
Karin Saltz

Roger Priest provided truly exceptional service for a family member of mine. He was an extraordinary value for the level of knowledge and proffessionalism he provided. My loved one got the deal of a lifetime thanks to him. If any of my friends or family are ever in a less than fortunate spot and need legal advice Roger will always be my #1 reccomendation.
Taylor Vance

Roger Priest is professional, intelligent and experienced, you can tell by the way he holds himself in court. Out of the 21 lawyers I interviewed and compared on an excel spreadsheet. I put my trust in Roger and he didn\'t let me down.
Aaron M

Roger Priest was my Criminal Attorney for a DUI case I had in 2018. Through out the whole process he was in contact and always was reassuring! He gave his honest opinion on rather or not if my case would be worth going to trial, which is hard to come by! Today I left the courtroom a free man to come home to my family with a lot of tension lifted off my shoulders because of how he was articulate and presented my defense. I am very lucky to have him in my corner and to be spared. I will take this experience as a wake up call because these opportunities don\\\'t come too often! Mr. Priest definitely deserves a 5 star rating for his devotion and overall performance.
JB

Roger Priest was referred to me by another lawyer (who could not take my case). Out of the 3 lawyers I reached out to Mr. Priest was willing to hear my case and not just try and convince me to take the easy route and plead out. He was informative, honest, and very tactical (in his approach with my case). Mr. Priest not only kept me updated with his plans and what to except he involved me in every aspect I could be in. He was very approachable and kind. I won my case, I wouldn't have if I had gone with another lawyer. I am very satisfied with having had Roger Priest defend me. I hope to never have to use his services again but definitely would rehire him again (I wish I could hire him as my divorce attorney).
Alicia S.

I recently consulted Roger for my first and only legal matter. He explained at length the legal ramifications that i was facing and he listened closely to all my questions and concerns. He was very attentive and empathic towards my situation and did not rush through things. I would highly recommend Roger to anyone I know seeking legal representation.
Itzel Keefer

Awards & Honors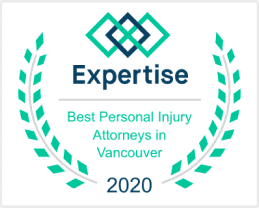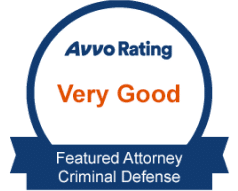 Speak With A Lawyer Now.
Free Consultation Available!
We aim to provide unparalleled service, and love to hear back from current and former clients. Check out our business profiles below and feel free to leave a review if you liked working with us. If you ever have questions or concerns about your case or our service, please give us a call. We aim to make sure our clients get the best information and walk away from our legal business with the utmost confidence. No question or concern is too small to call.

I earn my living by earning the trust and respect of my clients. As a prospective client, I hope to show you this first-hand.
Open Hours Mon-Fri, 8am to 5pm