Exceptional Legal Representation
Vancouver DUI and Criminal Defense Attorney
Make us your first call!
When it is time to fight, we fight to win!
Dedication
We are available 24/7
Experience
We've won scores of jury trials and handled thousands of cases
Satisfaction
We make sure you know your case and our winning strategy
Results
There are no guarantees in life, but a great attorney always helps your odds
Why Do I Need A Criminal Defense Attorney in Vancouver WA?
Even if you don't think you want to go to trial, you should consult with a criminal defense attorney. Maybe you've said to yourself, "I know I did it; I should just plead guilty and not waste everyone's time."
While this might seem like you are taking responsibility, you may be making an irresponsible and rash decision. Judges have wide discretion when sentencing. Without having a criminal defense attorney to carefully negotiate on your behalf, you could be taking on jail when you didn't have to. You could be pleading to more serious charges than you needed to. Worst of all, you might be wrong in your belief that your are guilty.
In other words, the law can be complicated.
An experienced criminal defense attorney might show you that your case is actually defensible. Even if you are guilty, hiring a criminal defense lawyer can insure that you understand all potential consequences. It can guarantee that you are sentenced fairly. And it can make sure you don't plead to more serious charges than absolutely necessary.
At VanWa Legal PLLC, we can help negotiate reduced charges, less jail time, lower fines, less restrictive probation and more. Because you likely don't know how the system works, handling things on your own leaves your fate to chance.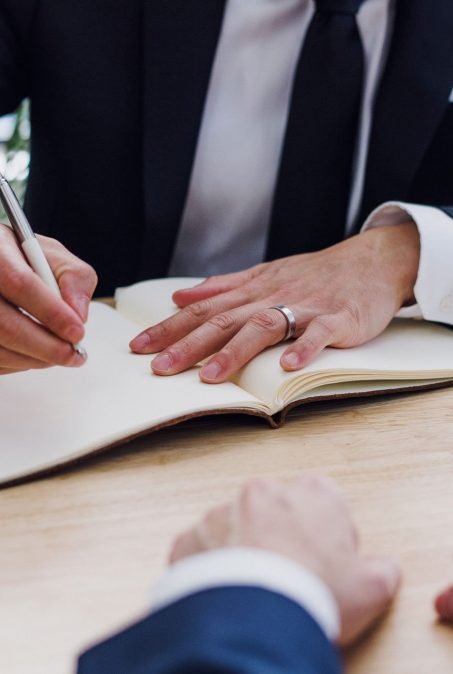 Hire a Criminal Attorney With Experience and Skill
At VanWa Legal PLLC all of out criminal attorneys have worked as former prosecutors, former public defenders or both. We have been established in Vancouver, Washington with experience on both sides of the aisle with thousands of cases and hundreds of jury trials under our belts. When hiring a private criminal defense attorney in Vancouver WA, make sure you hire one with the experience and skill needed to achieve your goals.

Do you want the best help in the courtroom? Then you need the help of someone who lives in the courtroom. Whether you're facing a felony or misdemeanor, we can help. We handle DUI charges, domestic violence charges, drug charges, assault, burglary, robbery, weapon charges, traffic crimes, serious felonies and more.
Contact us now
Charged With A DUI/DWI In Vancouver, WA?
A potential DUI, domestic violence, felony or misdemeanor… the consequences are the same. You might be facing jail time, probation, thousands of dollars in fines and loss of your job, your license and your reputation. Your future is on the line.
What do you do?

If this has you worried, chances are our criminal defense attorney can help you navigate Clark County's complex criminal justice system.
Contact us now
Can You Afford Quality Legal Representation In Vancouver?
Is money the issue? Hiring a quality attorney shouldn't have to bankrupt you, but your freedom is priceless. We offer flexible flat-fee payment plans, delegate some billable hours to paralegals to lower your costs, and can work with you to be able to afford quality representation.

Give us the chance to earn your trust and business.
Contact us now
Robbery
Shoplifting charges or other theft related charges can have a lasting impression. A theft conviction can keep you from getting certain jobs, because many believe it shows that you are a dishonest person. A theft lawyer can help you decide whether you have a good defense to shoplifting charges before deciding how to proceed. In many cases, a conviction can be avoided either by negotiation or trial.
Each charge is different, so consulting with a theft lawyer on your case can help you find out whether there is any way to avoid having a theft conviction on your criminal record. Criminal defense lawyer Roger Priest has handled countless charges of theft, from person on person theft to shoplifting charges.
Learn More About Our Robbery Charges Legal Services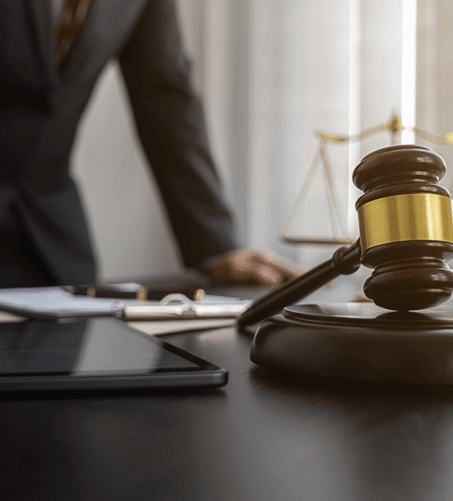 Burglary
Felony burglary charges in Washington can vary quite a bit. Burglay can range from a C felony to an A felony. It can be charged in certain domestic violence charges or it could include an otherwise simple shoplifting incident. However, all burglary charges involve the same basic scenario of unlawfully entering or remaining in a building with the intent to commit a crime therein. A burglary charge can result in only a few days in jail, or it might send you to state prison for several years.
An experienced burglary lawyer in Vancouver WA can help you understand what your burglary charge might hold in future and help you fight the charges. Call Priest Criminal Defense today to get the help of a burglary attorney today.
Learn More About Our Burglary Charges Legal Services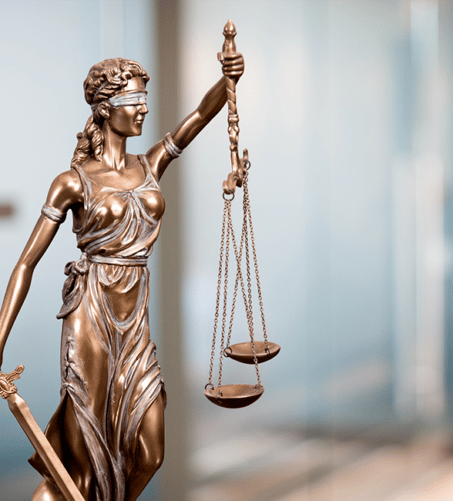 Assault
Charges of criminal assault can vary greatly in seriousness. A simple assault charge (Assault in the Fourth Degree) is a gross misdemeanor and can arise from a simple pushing incident. Assault in the First Degree can lead to life imprisonment in certain circumstances. When assault is charged as a domestic violence crime, it carries additional punishments than it otherwise would.
Domestic violence assault charges are assault charges that occur between people that have been in an intimate relationship or who are family or household members. Domestic Violence assault charges can lead to loss of gun rights, loss of governmental benefits, and can prevent you from working in certain fields. They can also lead to a Domestic Violence No Contact Order.
Priest Criminal Defense is a domestic violence attorney who represents clients in a variety of domestic violence assault charges throughout Vancouver, WA and Southwest Washington.
Learn More About Our Assault Charges Legal Services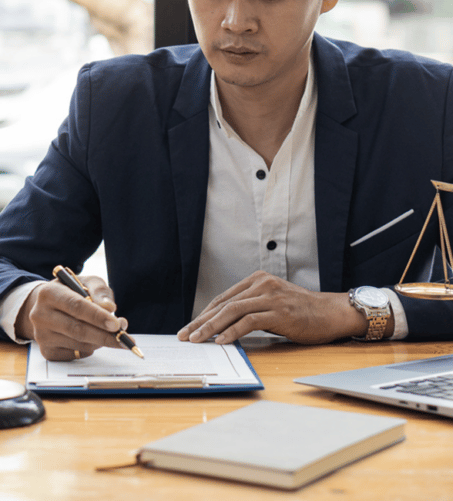 Gun Rights Restoration
Firearm rights restoration is just one of the legal services that Roger Priest can help you with. Your Second Amendment right to bear arms is priceless, so we can help you be able to enjoy the benefits of gun ownership again. Whether you enjoy hunting, range shooting, or simply need a firearm for home protection, we can help.
Mostly likely, we can help restore your firearm rights without you even having to go to court. We offer full service, stress-free representation on an affordable flat-fee basis. If you've lost your firearm rights, contact us to see if we can help you regain your constitutional rights.
Learn More About Our Gun Rights Restoration Legal Services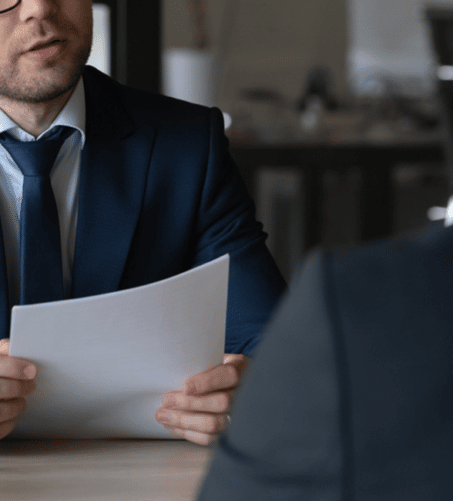 Criminal Record Expungements
Is a criminal conviction keeping you from your dream job? Do you want to clean up your criminal record? In some cases, expungement lawyers can help you do just that. A Washington expungement lawyer can help you figure out whether that blemish on your record can be erased. Call today to schedule a free consultation and find out whether expungement is available to you.
In Vancouver WA and Southwest Washington, we can handle your expungement without stress and often without you having to come to court. We are expungement lawyers offering affordable flat rates and payment plans if you are short on money.
Learn More About Our Criminal Record Expungements Charges Legal Services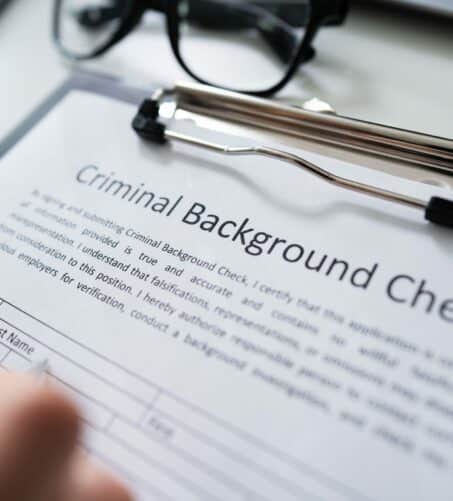 DUI/DWI Charges
If you are facing drug charges, an experienced criminal defense drug lawyer in Vancouver WA can help. Drug possession charges can range from misdemeanor charges for prescription drugs or felony drug trafficking,
An experienced drug lawyer can help you fight the charges and understand your various options. You may be able to fight your drug charges by attacking the police search procedures. You may be able to fight the charges due to the factual circumstances. Every case has an angle for a good drug defense lawyer to exploit. Not every lawyer knows the angles, but an experienced drug attorney can best help you mitigate the damage of drug charges.
At Priest Criminal Defense, we offer a free consultation on every drug possession case. There are no obligations to call and we offer flat fee pricing if you decide to enlist the help of an experienced criminal defense attorney.
Learn More About Our DUI/DWI Charges Legal Services
Domestic Violence
A domestic violence crime can turn your life upside down in an instant. If you are accused of a domestic violence assault or other DV charges, you can face dire consequences. You can be subject to a mandatory arrest, imposition of a no contact order, loss of your firearm rights, and much worse.
This nightmare can last over a year in court, even if your significant other wants the charges dropped. Prosecutors aggressively pursue domestic violence (DV) charges in Vancouver WA and throughout Southwest Washington. It is therefore vital that you have the help of an experienced Vancouver WA domestic violence attorney on your side.
Learn More About Our Domestic Violence Charges Legal Services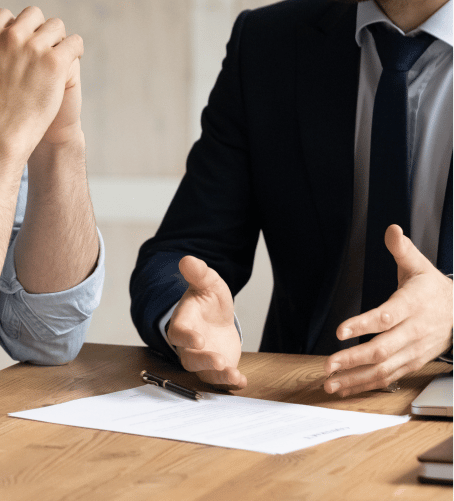 Driving Under The Influence
With thousands of DUI cases before the court, one thing is obvious. You need an experienced DUI lawyer when facing a DUI (also known as DWI in some states) in Vancouver WA and Clark County.
In DUI/DWI defense, not just any attorney will do. Roger Priest is a Vancouver WA DUI attorney practice with years of experience handling hundreds of criminal defense cases, specifically in Clark Co.
If you are facing a drunk driving charge in or around Vancouver, Washington, call today for a free DUI lawyer consultation.
Learn More About Our DUI Charges Legal Services
What Our Clients Say About Us
Roger handled my case promptly and painlessly. We are from out of state and had spoken with quite a few attorneys in the area before we made the trip. Roger was middle of the road cost-wise (which was truly fair)and was clearly competent, handling the case in one trip over as oppose to the two or even three trip process many of the others were communicating would be the case. I would hire again without a second thought. Thanks again Roger.
Shelley W

Excellent responsiveness, considerate and honest. Roger got the job done results were in my favor. Couldn't be happier, Highly recommend!!
Karin Saltz

Roger Priest provided truly exceptional service for a family member of mine. He was an extraordinary value for the level of knowledge and proffessionalism he provided. My loved one got the deal of a lifetime thanks to him. If any of my friends or family are ever in a less than fortunate spot and need legal advice Roger will always be my #1 reccomendation.
Taylor Vance

Roger Priest is professional, intelligent and experienced, you can tell by the way he holds himself in court. Out of the 21 lawyers I interviewed and compared on an excel spreadsheet. I put my trust in Roger and he didn\'t let me down.
Aaron M

Roger Priest was my Criminal Attorney for a DUI case I had in 2018. Through out the whole process he was in contact and always was reassuring! He gave his honest opinion on rather or not if my case would be worth going to trial, which is hard to come by! Today I left the courtroom a free man to come home to my family with a lot of tension lifted off my shoulders because of how he was articulate and presented my defense. I am very lucky to have him in my corner and to be spared. I will take this experience as a wake up call because these opportunities don\\\'t come too often! Mr. Priest definitely deserves a 5 star rating for his devotion and overall performance.
JB

Roger Priest was referred to me by another lawyer (who could not take my case). Out of the 3 lawyers I reached out to Mr. Priest was willing to hear my case and not just try and convince me to take the easy route and plead out. He was informative, honest, and very tactical (in his approach with my case). Mr. Priest not only kept me updated with his plans and what to except he involved me in every aspect I could be in. He was very approachable and kind. I won my case, I wouldn't have if I had gone with another lawyer. I am very satisfied with having had Roger Priest defend me. I hope to never have to use his services again but definitely would rehire him again (I wish I could hire him as my divorce attorney).
Alicia S.

I recently consulted Roger for my first and only legal matter. He explained at length the legal ramifications that i was facing and he listened closely to all my questions and concerns. He was very attentive and empathic towards my situation and did not rush through things. I would highly recommend Roger to anyone I know seeking legal representation.
Itzel Keefer

Awards & Honors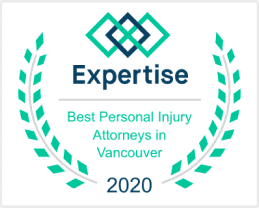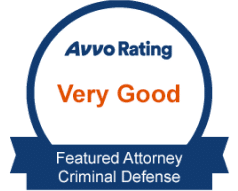 Speak With A Lawyer Now.
Free Consultation Available!
We aim to provide unparalleled service, and love to hear back from current and former clients. Check out our business profiles below and feel free to leave a review if you liked working with us. If you ever have questions or concerns about your case or our service, please give us a call. We aim to make sure our clients get the best information and walk away from our legal business with the utmost confidence. No question or concern is too small to call.

I earn my living by earning the trust and respect of my clients. As a prospective client, I hope to show you this first-hand.
Open Hours Mon-Fri, 8am to 5pm