Drug Crime Lawyer in Vancouver WA
Roger Priest is a criminal defense attorney in Vancouver WA with extensive courtroom experience in Washington's complex criminal laws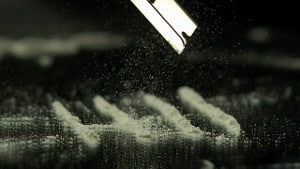 If you are facing drug charges, an experienced criminal defense drug lawyer in Vancouver WA can help.  Drug possession charges can range from misdemeanor charges for prescription drugs or felony drug trafficking.
Priest Criminal Defense can handle your drug charge case, whether its simple underage marijuana possession or major felony drug charges.
An experienced drug lawyer can help you fight the charges and understand your various options.  You may be able to fight your drug charges by attacking the police search procedures.  You may be able to fight the charges due to the factual circumstances.  Every case has an angle for a good drug defense lawyer to exploit.  Not every lawyer knows the angles, but an experienced drug attorney can best help you mitigate the damage of drug charges.  At Priest Criminal Defense, we offer a free consultation on every drug possession case.  There are no obligations to call and we offer flat fee pricing if you decide to enlist the help of an experienced criminal defense attorney.
Understanding Your Drug Charges
Different drug charges must be treated differently.  Simple drug possession is much different that drug manufacturing or drug delivery charges.  The defenses can include search issues, chain of custody problems, factual defenses, and poor police work.  Alternative sentencing options may also vary.  These options can possibly help you avoid a conviction or at least jail time.  These options might include:
Diversion
Drug Offender Sentencing Alternatives
Drug Court
First Time Offender Waivers
Regardless, drug charges are easier to deal with with the help of an experienced drug attorney.  Not every case can be dismissed, but there often other options available that can minimize the damage that a drug conviction might otherwise carry.  A drug conviction can make it hard to get a job and it might terminate certain government benefits.  It may be possible to get a drug conviction expunged, but that takes time.  There is no substitute handling your casee corrrectly from the start.
Free Drug Lawyer Consultation
Call Priest Criminal Defense today to schedule a free drug lawyer consultation.  We can help you choose the best course of action on your case so you can move forward with your life.  Hiring a qualified drug lawyer might not be as expensive as you think.  We offer flat-fee pricing, so you know the costs upfront.