Felony Charges Attorney Vancouver WA
Criminal Defense Attorney in Vancouver WA
Roger Priest is a criminal defense attorney in Vancouver WA with extensive courtroom experience in Washington's complex criminal laws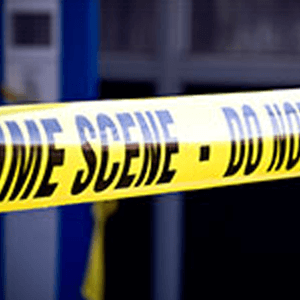 When dealing with felony charges, it pays to have a criminal defense lawyer who has trial experience and strong negotiation skills.  Because of the Sentencing Reform Act, there may often be creative resolutions to cases through negotiation.  There may also be dire consequences for not understanding the intricacies of felony sentencing guidelines.  Felony charges can range in sentencing severity from a few days in county jail to life imprisonment.  Having an attorney who can handle a variety of felonies, both low-level and serious, is important.
Hire Experience When Dealing With Felony Crimes
Vancouver Washington criminal defense lawyer Roger Priest has worked as both a prosecutor and now as a defense attorney. He has handling a variety of felony charges, from simple drug possession cases to Class A violent crimes. Most importantly, Roger Priest has strong attention to detail and can help expose weaknesses in the prosecution's case. When appropriate, he can effectively negotiate on your behalf. However, when negotiations stall, Roger Priest has a strong record of winning trials.
Why Hire a Felony Lawyer?
Felony charges are often quite complicated. The stakes are often high and the potential pitfalls are numerous. While all lawyers have some legal training in criminal law, it requires a specialist in Washington specific felony laws to understand how to best represent someone accused of having committed a felony. There are a variety of felony types, but they fall in certain categories, like sex offenses, violent offenses, serious violent offenses, drug charges and property crimes. Priest Criminal Defense can help on most, if not all, of these charges, including:
Free Felony Attorney Consultation
The earlier you get on board with an experienced felony attorney the better. Priest Criminal Defense offers a free felony attorney consultation on every case. We are also flexible regarding when and where. We can travel and routinely consult with clients who are in jail and cannot come to see us in our office. We offer flat fee representation and can sometimes offer payment plans as well. A good felony attorney is priceless when you are facing serious felony charges, so it is nice to know that a good felony attorney is also an affordable option.
Nov 12, 2019
I put my trust in Roger and he didn't let me down.
Roger Priest is professional, intelligent and experienced, you can tell by the way he holds himself in court. Out of the 21 lawyers I interviewed and compared on an excel spreadsheet. I put my trust in Roger and he didn't let me down.
Nov 4, 2019
Mr. Priest definitely deserves a 5 star rating for his devotion and overall performance.
Roger Priest was my Criminal Attorney for a DUI case I had in 2018. Through out the whole process he was in contact and always was reassuring! He gave his honest opinion on rather or not if my case would be worth going to trial, which is hard to come by! Today I left the courtroom a free man to come home to my family with a lot of tension lifted off my shoulders because of how he was articulate and presented my defense. I am very lucky to have him in my corner and to be spared. I will take this experience as a wake up call because these opportunities don't come too often! Mr. Priest definitely deserves a 5 star rating for his devotion and overall performance.
For A Complimentary Consultation