Battle Ground DUI Lawyer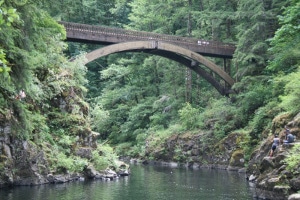 Have you been charged with a DUI in Battle Ground Municipal Court?  Do you have a DUI elsewhere, but live in the Battle Ground, Washington area?  If so, you need the help of a Battle Ground DUI lawyer.  Priest Criminal Defense can help and is willing to travel for cases throughout  Southwest Washington.  We handle DUIs and other criminal charges in Battle Ground and many other cities and counties.
If you need a Battle Ground DUI lawyer, we offer flat fee legal representation on affordable payment plans.  We also offer a free consultation, so you make an informed decision before making a financial commitment.  We are available to consult on your Battle Ground DUI or other criminal charge seven days a week and answer new client calls 24/7.  Call today to schedule a free consultation.  We are conveniently located in downtown Vancouver, Washington.
It pays to be familiar of the local procedures in Battle Ground Municipal Court, if that is where your DUI case is pending, so we can offer the experience necessary to your case is handled deftly.
Battle Ground Municipal Court or Clark County?
Most cases of DUI charged in Battle Ground city limits are handled at the Battle Ground Municipal Court.  If the case is in the Battle Ground area, but outside the city limits, it may also be filed in Clark County District Court and prosecuted by the County Prosecutor's Office.  We have experience handling Battle Ground DUIs in both courts, and help you get the best resolution possible.  While the basics of a DUI are the same throughout Washington State, it never hurts to know what to expect from the unique procedures of the Battle Ground Municipal Court or prosecutor when facing a Battle Ground DUI.
Affordable Flat Fee DUI Attorney
We offer affordable flat fees on your DUI case in Battle Ground, Washington.  Regardless of how much time or effort is required to resolve your matter effectively, you know upfront what your costs will be.  There are no hidden fees and we handle everything.  You can rest easy knowing that your Battle Ground DUI attorney will have your back at an affordable rate.