DUI Search Warrants for Blood
DUI Search Warrants For Blood Testing
Roger Priest is a criminal defense attorney in Vancouver WA with extensive courtroom experience in Washington's complex criminal laws
The most common way to prove a DUI in Washington is by proving that a person's "blood alcohol concentration" is above the legal limit. This is usually done by breath testing.
How can breath testing prove blood alcohol concentration?
It might seem strange that we can test blood by testing breath. The reason this works is that your lungs have millions of capillaries that exchange blood and air back and forth. So, if your blood has alcohol in it, it will transfer alcohol into your breath.
It still begs the question, "Aren't there better ways to test the content of blood?"
Of course! Testing blood directly is always more accurate than testing breath.
So why don't we just test blood?
The reason is it takes more work. Washington police test breath because it is less work for them than to test blood.
How so?
Thanks to Washington's Implied Consent law, you are legally required to provide a breath sample if arrested for DUI. The same is not true for a blood sample. A blood sample can only be taken if you consent or if the police officer gets a search warrant for your blood. Getting a search warrant for your blood requires lots of time, paperwork, and a brief hearing with a judge. This can take as little as 30 minutes to accomplish, but it is more work than simply offering you a breath test at the station.
Contact Us Now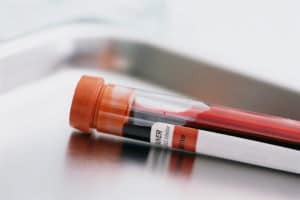 If You Have Been Charged With A DUI In Clark County or Vancouver WA, Time Is Of The Essence!
Call Our Office To Speak With Attorney Roger Priest Immediately.
(360) 281-7314
DUI Search Warrant Process
Often, search warrants in DUI cases are pretty straight-forward. If the officer needs to seek a search warrant, they have a template warrant that they fill out. This warrant affidavit has check boxes and blank lines. This helps them fill it out quickly so they can make fewer mistakes. Once the warrant affidavit is complete, they often call the on-duty judge for a telephonic warrant hearing. During that hearing, they are audio recorded. They then read the warrant affidavit to the judge. The judge then decides whether there is enough evidence to grant the search warrant.
Search warrants must meet certain requirements to be granted. It is the judge's role to decide whether the search warrant affidavit provides enough information to be granted.
What Our Clients Say About Us
Roger handled my case promptly and painlessly. We are from out of state and had spoken with quite a few attorneys in the area before we made the trip. Roger was middle of the road cost-wise (which was truly fair)and was clearly competent, handling the case in one trip over as oppose to the two or even three trip process many of the others were communicating would be the case. I would hire again without a second thought. Thanks again Roger.
Shelley W

Excellent responsiveness, considerate and honest. Roger got the job done results were in my favor. Couldn't be happier, Highly recommend!!
Karin Saltz

Roger Priest provided truly exceptional service for a family member of mine. He was an extraordinary value for the level of knowledge and proffessionalism he provided. My loved one got the deal of a lifetime thanks to him. If any of my friends or family are ever in a less than fortunate spot and need legal advice Roger will always be my #1 reccomendation.
Taylor Vance

Roger Priest is professional, intelligent and experienced, you can tell by the way he holds himself in court. Out of the 21 lawyers I interviewed and compared on an excel spreadsheet. I put my trust in Roger and he didn\'t let me down.
Aaron M

Roger Priest was my Criminal Attorney for a DUI case I had in 2018. Through out the whole process he was in contact and always was reassuring! He gave his honest opinion on rather or not if my case would be worth going to trial, which is hard to come by! Today I left the courtroom a free man to come home to my family with a lot of tension lifted off my shoulders because of how he was articulate and presented my defense. I am very lucky to have him in my corner and to be spared. I will take this experience as a wake up call because these opportunities don\\\'t come too often! Mr. Priest definitely deserves a 5 star rating for his devotion and overall performance.
JB

Roger Priest was referred to me by another lawyer (who could not take my case). Out of the 3 lawyers I reached out to Mr. Priest was willing to hear my case and not just try and convince me to take the easy route and plead out. He was informative, honest, and very tactical (in his approach with my case). Mr. Priest not only kept me updated with his plans and what to except he involved me in every aspect I could be in. He was very approachable and kind. I won my case, I wouldn't have if I had gone with another lawyer. I am very satisfied with having had Roger Priest defend me. I hope to never have to use his services again but definitely would rehire him again (I wish I could hire him as my divorce attorney).
Alicia S.

I recently consulted Roger for my first and only legal matter. He explained at length the legal ramifications that i was facing and he listened closely to all my questions and concerns. He was very attentive and empathic towards my situation and did not rush through things. I would highly recommend Roger to anyone I know seeking legal representation.
Itzel Keefer

Awards & Honors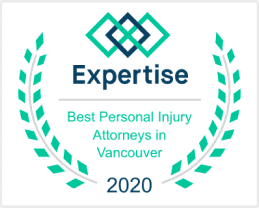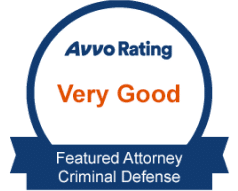 Speak With A Lawyer Now.
Free Consultation Available!
We aim to provide unparalleled service, and love to hear back from current and former clients. Check out our business profiles below and feel free to leave a review if you liked working with us. If you ever have questions or concerns about your case or our service, please give us a call. We aim to make sure our clients get the best information and walk away from our legal business with the utmost confidence. No question or concern is too small to call.

I earn my living by earning the trust and respect of my clients. As a prospective client, I hope to show you this first-hand.
Open Hours Mon-Fri, 8am to 5pm