SR-22 Insurance in DUI Cases
Criminal Defense Attorney Vancouver WA
---
Roger Priest is a criminal defense attorney in Vancouver WA with extensive courtroom experience in Washington's complex criminal laws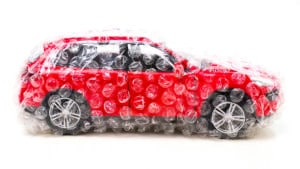 Your insurance rates will go up if you get a DUI.  Everyone knows this.  But few people understand why.  In Washington, the reason is the Financial Responsibility Law.  The financial responsibility law outlines rules for when you need more liability coverage than the average driver.  The thought is that a DUI conviction makes you a riskier driver.  As a riskier driver, you should have more liability coverage than a less risky driver.
SR-22 is a document filed with the State of Washington as proof of this coverage.  After a Washington DUI conviction, you will be required to provide proof of the SR-22 before your license can be reinstated.  You must generally continue this coverage for at least 36 months to keep your license from being suspended as well.
Will I Have to Get SR-22 Coverage?
You will be required to get SR-22 Coverage for a DUI in three typical scenarios related to a DUI:
If you are convicted of a DUI;
If you are convicted of Reckless Driving; or
If you get a DOL license suspension related to being arrested for DUI
In practicality, these three scenarios cover almost every DUI case.  It is not entirely uncommon to get charged with a DUI, but ultimately strike a deal to plead the charge down to a Negligent Driving charge.  This is typically a great resolution, however, it might not alleviate the need for SR-22 coverage.  This may be because DOL still suspended your license for blowing over the legal limit or refusing the breath test.  In a case like this, you would need to both avoid the DUI (or Reckless Driving) conviction and also avoid the DOL administrative suspension.  Avoiding the administrative suspension requires winning the DOL suspension hearing.
Where Do I Get SR-22 Insurance?
If you are required to carry SR-22 insurance, you can typically call your current auto insurance carrier to request it.  Typically, they will raise your rates and supply all of the necessary paperwork to the Washington Department of Licensing on your behalf.  You are also welcome to shop around for a new insurance provider for competitive rates.  You may be asking, "how much will it cost?"  There is no exact answer, because insurance companies set their own rates.  It may pay to shop around and get a few quotes.
How Long Will I Need SR-22 Insurance?
Typically, if SR-22 insurance is required for a DUI, you will need to keep it in place for three years from the date you are eligible to reinstate your driver's license.  It is important to know this fact.  Washington may only require SR-22 for 36 months, but your insurance company will gladly keep charging you higher rates until you notify them you no longer want the coverage.  Therefore, it is important to remember when your obligation is complete.  If you ever have a question, call the Washington Department of Licensing to find out when your obligation will be complete.
How Can I Avoid the SR-22 Requirement?
No one wants to carry SR-22 insurance.  However, it is often required.  You can simply stop driving forever, but that's not practical for most people.  Rather, if you have any shot at avoiding the requirement, you need a DUI case that is defensible both at the administrative suspension hearing and in criminal court.  An experienced criminal defense attorney can help you figure out whether your case is strong enough to avoid the need for SR-22 coverage.  If  you are in doubt, call VanWa Legal PLLC today to schedule a free consultation.  We can help you make sense of your case and your chances.  There are no obligations and we offer flat-fees and flexible payment plans to help you get quality legal representation.