Whiplash Claims Lawyer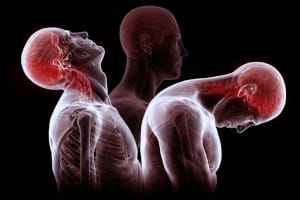 Not every personal injury case is a million dollar case.  In fact, most car accident claims deal with relatively minor injuries.  Thankfully for you, most car accidents don't result in broken bones, herniated discs or worse.  That doesn't minimize the impact of the seriousness of whiplash claims.
If you have been injured and suffered whiplash, muscle strain, or even a concussion, you may have long-lasting problems.  You may be out of work for weeks and be prevented from enjoying your normal life for many months.  Such losses are more important than simply paying your medical bills.  You need the help of a personal injury lawyer to help you recover some portion of what you have lost in your car accident.  Vancouver WA attorney Roger Priest can help you put together a plan of how to get well, get back on your feet, and get the compensation you deserve.  We handle all aspects of helping you recover your lost medical costs, lost wages, and compensation for your pain and suffering.  Call us today to schedule a free consultation regarding your case.  Especially in soft tissue injury cases, it pays to talk to an attorney early on in your case so you don't make any mistakes that will jeopardize your personal injury claim.
Soft Tissue Injury
One of the most common car accident injuries is whiplash.  Whiplash is where your head snaps as a result of the car crash.  This can cause damage to the muscles, tendons and ligaments of your neck and back.  If you've ever slept on your neck wrong, you know that even minor trauma can cause major pain.
Now imagine a neck injury that persists for months or years.  You might trade that in for a broken bone that will heal in a couple of months.  Unfortunately, there is often no simple fix for whiplash or more severe neck and back injuries.  Treatment is often long and recovery slow.  Treating the right way can make a world of difference to your whiplash claim.