Dog Bite Attorney Vancouver WA
Being attacked by a dog is a cruel reminder of nature's danger.  As we domesticate man's best friend, we often focus only on benefits of dog companionship.  But ask anyone who's been bitten by a large dog and they will tell you that sometimes dogs can be closer to wolves than teddy bears.  Most worrying is people who own dogs but fail to exercise a reasonable duty of care and either train their dogs to be aggressive or fail protect others from their dogs' naturally aggressive tendencies.  In these circumstances, a vicious dog bite or attack can cause serious injury.  Children and the elderly are particularly vulnerable to being seriously injured by large breed dogs.  And unfortunately, it can take mere seconds for disaster to strike.  If you or a loved one have been the victim of a dog attack, it might pay to speak to a dog bite attorney.  Vancouver WA personal injury attorney Roger Priest handles dog bite cases in Vancouver and throughout Washington State.  Dog bite cases can cause serious pain, disfigurement, ongoing anxiety and significant medical costs.  And with dogs being seemingly everywhere these days, a traumatic dog attack can make everyday routine errands stress ridden.
Contact Us Now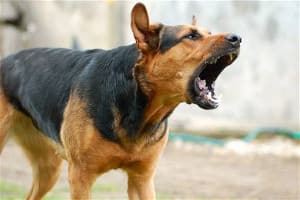 Dog Bite Injury Lawyer Consultation
If you've been injured by a dog attack, call to schedule a consultation with dog bite injury lawyer, Roger Priest.  Washington law imposes strict liability rules on pet owners.  This means that a dog's owner is liable for any injury that the dog inflicts if the injured is in a public place or lawfully on private property and the the injured person did not provoke the dog to attack.  Homeowners and renters insurance policies may cover your injuries in a dog bite injury, up to liability limits of the policy.  Where your damages exceed the policy limits, it may be necessary to investigate the likelihood of recovering more than the limits of the insurance policy.  A dog bite injury lawyer like Roger Priest can help you decide the best course of strategy in your particular case and determine whether insurance proceeds might cover your personal injury damages.  Call today to schedule a free no-obligations consultation with an experienced dog bite personal injury lawyer.  We can take your case without any money down and you won't owe a dime in attorney fees unless we can earn you a personal injury recovery.
Speak With A Lawyer Now.
Free Consultation Available!
We aim to provide unparalleled service, and love to hear back from current and former clients. Check out our business profiles below and feel free to leave a review if you liked working with us. If you ever have questions or concerns about your case or our service, please give us a call. We aim to make sure our clients get the best information and walk away from our legal business with the utmost confidence. No question or concern is too small to call.

I earn my living by earning the trust and respect of my clients. As a prospective client, I hope to show you this first-hand.
Open Hours Mon-Fri, 8am to 5pm