November 19, 2015
Can I Change Public Defenders?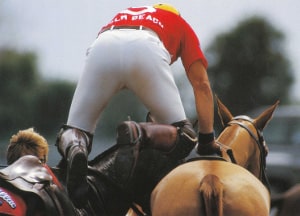 By: Vancouver WA Criminal Defense & Personal Injury Attorney Roger Priest
It is not uncommon to get a court-appointed attorney that you either don't like or have difficulty working with. Many people wonder whether they can get a new public defender if they are not satisfied with their current attorney. Criminal defendants enjoy a right to choose their counsel, but that right is not without some limitations. Much depends on whether your chosen attorney is privately hired or appointed by the court, and there may be other concerns that can limit your right to change your lawyer.
Defendants with private lawyers can freely choose who they work with by hiring and firing whom they wish.  Indigent defendants for whom the court has appointed counsel, however, can only get another court-appointed attorney if they can show the court that there is an "irreconcilable conflict" with their current appointed lawyer.  A simple disagreement between client and lawyer or personality conflict will rarely be enough.  Instead, if you are not satisfied with your public defender, you can try to come up with enough money to hire the private criminal defense attorney of your choosing.
Even for defendants with a private lawyer, there is no absolute right to change counsel if that interest interferes with the court's ability to promptly and efficiently administer justice.  In State v. Hampton, 90811-7, the Washington Supreme Court gave the courts some guidelines to follow in deciding whether a criminal defendant should be able to switch attorneys.
Criminal Factors to Consider When Granting A Continuance
Trial courts may consider any relevant information in deciding whether to allow a criminal defendant a continuance in order to hire the attorney of his or her choosing.  Every situation is highly fact dependent so these factors are not to be applied rigidly.
Relevant factors include:
did the defendant ask for a continuance early enough to allow the court to adjust its trial calendar?
how long of a continuance was requested?
would a continuance postpone trial beyond the speedy trial deadline?
has the court granted previous continuances at the defendant's request?
will the continuance seriously inconvenience the witnesses?
did the defendant request a continuance promptly after learning of the reason he would need a new attorney?
was the defendant negligent in being in a situation where a continuance was necessary to obtain a new attorney?
did the defendant have some legitimate reason to be dissatisfied with his lawyer?
could the court reasonably conclude that the defendant was seeking a new attorney simply to delay the trial?
is the current lawyer prepared for trial?
is denial of a continuance likely to prejudice the defendant's case in a material or substantial way?
The Takeaway
If you have a court-appointed attorney but are unhappy with the level of representation you are receiving, you are best served to hire the attorney of your choice as early as possible.  If you wait until the last minute, the judge can deny a continuance of the case.  Most good private attorneys won't take a case mere days before trial.  Even a good, but unprepared lawyer, cannot fully represent your best interests. A smart criminal defense lawyer won't take the case unless he or she knows a continuance will allow sufficient time to prepare the case for trial.
Speak With A Lawyer Now.
Free Consultation Available!
We aim to provide unparalleled service, and love to hear back from current and former clients. Check out our business profiles below and feel free to leave a review if you liked working with us. If you ever have questions or concerns about your case or our service, please give us a call. We aim to make sure our clients get the best information and walk away from our legal business with the utmost confidence. No question or concern is too small to call.

I earn my living by earning the trust and respect of my clients. As a prospective client, I hope to show you this first-hand.
Open Hours Mon-Fri, 8am to 5pm