November 25, 2018
Can the Judge Waive My Criminal Fines and Fees?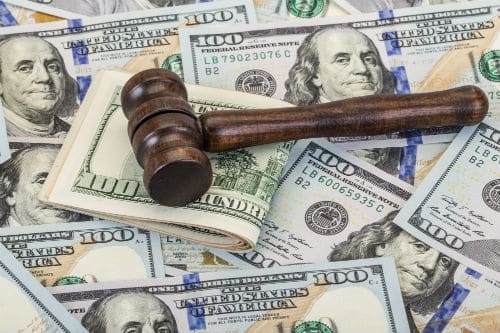 Dealing With High Criminal Court Costs
By Criminal Defense & Personal Injury Attorney Roger Priest
Criminal Fines and Fees Can Leave You Down and Out. In the recent case of State v. Blazina, the Supreme Court of Washington considered whether legal financial obligations assessed against two criminal defendants were properly imposed. RCW 10.01.160(3) states that courts cannot order defendants to pay criminal court costs unless the defendant is or will be able to pay them. Courts are required to consider a defendant's financial resources and the burden that payment of costs will impose on a defendant before they can be assessed.
Are Excessive Court Fees Causing Un-due Hardships?
In Blazina, the trial court imposed court costs against the defendants without considering either defendant's current or future ability to pay the costs, but simply ordered the costs as part of the sentence.  The defendants appealed the costs and the Supreme Court of Washington decided to consider the matter because of the serious problem that legal financial obligations cause our society.  The Washington Supreme Court cited to the fact that such obligations can be crippling to criminal defendants because they carry high interest rates and often come with expensive collection costs.
The Supreme Court decided that courts should consider the amount of incarceration a defendant is facing, how much restitution the defendant will owe the victim, and the defendant's financial means.  Where a defendant is indigent (evidenced by being on government benefits or having an income below 125% of federal poverty guidelines), courts should seriously question whether a defendant will be able to pay such costs.
Some costs are mandatory, but any court cost that is deemed discretionary may be waived by the court if your financial situation requires it.
Are Criminal Fines Any Different?
In State v. Clark, the Washington Court of Appeals differentiated fines form court costs.  Courts are not required to consider a defendant's current and future ability to pay fines before a judge can impose them, however, trial courts are strongly  encouraged to follow a similar analysis as with court costs.  Again, if you are indigent, it may be beneficial to be prepared to explain your financial circumstances to the court at sentencing in hopes that you can convince the court to waive as much of the fines and fees as possible.  Because court fines and fees often carry high interest rates, expensive collections fees, and cannot be discharged in bankruptcy, it is vital that you and your attorney argue your financial circumstances to the court at sentencing.
Speak With A Lawyer Now.
Free Consultation Available!
We aim to provide unparalleled service, and love to hear back from current and former clients. Check out our business profiles below and feel free to leave a review if you liked working with us. If you ever have questions or concerns about your case or our service, please give us a call. We aim to make sure our clients get the best information and walk away from our legal business with the utmost confidence. No question or concern is too small to call.

I earn my living by earning the trust and respect of my clients. As a prospective client, I hope to show you this first-hand.
Open Hours Mon-Fri, 8am to 5pm