April 21, 2020
Hard Questions to Ask When Planning Your Estate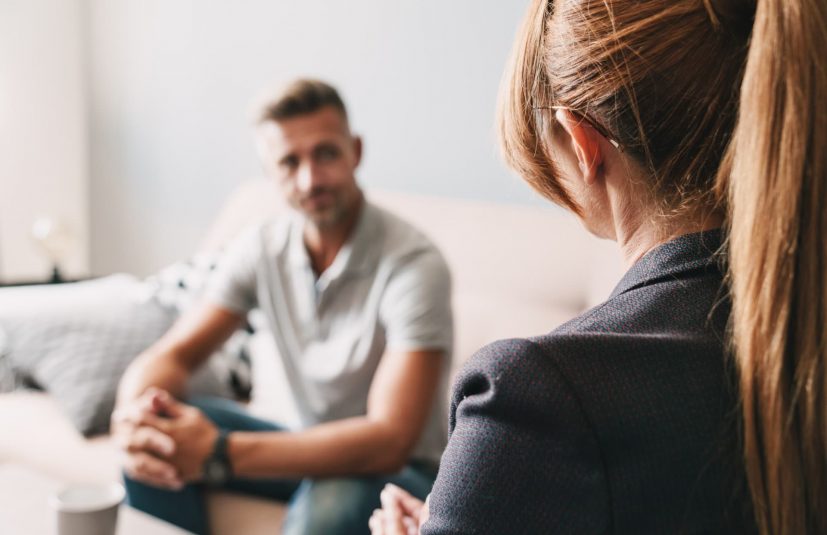 When creating your estate plan, you will be faced with some hard questions about how you want your property and assets distributed, as well as about your end of life care. You'll also need to choose an executor to manage your will and estate after you pass. Here are some questions you'll need to ask yourself while estate planning.
Who Should I Choose For My Executor In Washington State?
Who you should choose as your executor is a personal question that depends on your family and friend relationships. If you are married, choosing your spouse can be a good choice. You and your spouse likely share property, bank accounts and personal wishes with each other, so your spouse is a good candidate to best execute your wishes. Unmarried or widowed people may choose a sibling or an older adult child. You can also appoint two co-executors, but sometimes this is unwise if they disagree [1]. The most important thing is naming someone you trust with your finances and is qualified to complete the tasks needed [1]. It's also wise to choose someone who lives close to you.
Who Do I Want To Inherit My Property In Washington State?
Deciding who you want to inherit your property and assets is another personal decision that depends on your relationship. Often, people will choose their spouse, child or grandchildren. However, if you have an unmarried partner and want them to inherit any part of your estate you'll need to explicitly say so in your estate plan and name each other as beneficiaries on bank accounts [2]. You can also leave some of your estate to a charity by leaving a gift in your will or trust [3].
In Washington State Is A Will Or A Living Trust Better?
Talking with an estate planning attorney can help you better decide if you want a will or living trust. Wills generally cost less than creating a living trust, but the benefit of a living trust is your property won't have to go through probate [4].
Who Do I Want To Be Guardian Of My Children?
If you have any children under the age of 18 years old, you will want to appoint a legal guardian for them, if you die, in your will [4]. You can also appoint a financial guardian for your child. It's best to ask who you choose before appointing them without their knowledge.
With Washington State Law In Mind, What Are My End Of Life Care Wishes?
During estate planning, you can create a living will or healthcare directive. In these documents, you can appoint a power of attorney who can make healthcare decisions on your behalf if you are unable to do so [4]. People often choose their power of attorney to be the same person as their executor. In your healthcare directive, you can also designate if you'd like a do not resuscitate or if you would like extreme measures taken. Washington State is one of the few states that has a Death with Dignity Act, allowing assisted suicide for those who are terminally ill [5]. This can also be noted in your documents.
What Do I Want My Funeral To Look Like?
In your estate plan, you can leave directions on if you want your body to be cremated or buried, and if you prefer a funeral or memorial service [4]. You could also tell your loved ones what you'd like to be buried with or any songs you'd like played.
What Law Firm Should I Choose In Washington State To Help Me Create An Estate Plan?
Choosing the right lawyer to create your estate plan is an important part of the process. At Priest Family Law, we have vast experience creating estate plans in Washington State and helping our clients answer the hard questions that come up during this process.
[1] "Naming An Executor." Nolo. https://www.nolo.com/technical-support-main/online-will-naming-executor.html
[2] Randolph, Mary. "Estate Planning For Unmarried Partners." Nolo. https://www.nolo.com/legal-encyclopedia/estate-planning-for-unmarried-partners.html
[3] Keene, Valerie. "Estate Planning For Millennials." Nolo. https://www.nolo.com/legal-encyclopedia/estate-planning-for-millennials.html
[4] Simmons Hannibal, Betsy. "What Is Estate Planning?" Nolo. https://www.nolo.com/legal-encyclopedia/what-is-estate-planning.html
[5] "Death With Dignity Act." Washington State Department of Health. https://www.doh.wa.gov/YouandYourFamily/IllnessandDisease/DeathwithDignityAct
Speak With A Lawyer Now.
Free Consultation Available!
We aim to provide unparalleled service, and love to hear back from current and former clients. Check out our business profiles below and feel free to leave a review if you liked working with us. If you ever have questions or concerns about your case or our service, please give us a call. We aim to make sure our clients get the best information and walk away from our legal business with the utmost confidence. No question or concern is too small to call.

I earn my living by earning the trust and respect of my clients. As a prospective client, I hope to show you this first-hand.
Open Hours Mon-Fri, 8am to 5pm