January 17, 2021
How Experienced Lawyers Defend a Client Against Drug Charges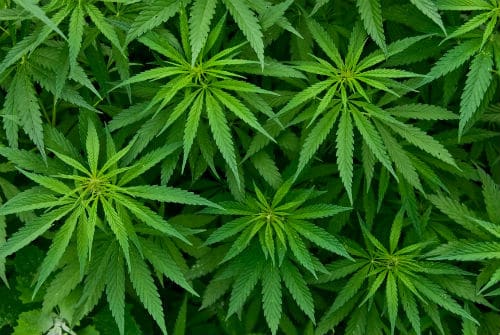 When facing drug charges, your best defense is to have an experienced lawyer on your side to help you navigate your case.
Experienced attorneys understand the state and Federal law, as well as the severity of your charge, whether it be a misdemeanor or felony drug charge. The right lawyer will employ unique strategies to help your defense. A strong legal defense can help minimize any sentencing and even get your case thrown out.
How Will An Experienced Lawyer Defend Me Against Drug Charges?
A good lawyer will treat each drug charge differently; for example, a drug possession charge needs a different defense than drug manufacturing charges. An experienced attorney will create a unique defense for your case.
A seasoned lawyer will start your legal defense against a drug charge — especially a drug possession charge — by trying to prove the police officer violated your Fourth Amendment rights in finding and seizing any drug evidence. If the lawyer proves this, any evidence would be thrown out and drastically help your chances in the case.
Other defenses can include a chain of custody problems with law enforcement, factual defenses, and other shoddy police work. Your attorney can also claim a doctor prescribed the drug but will need to prove it was a prescription drug and you had no intent to distribute.
Depending on the circumstances, if a conviction is imminent, a good lawyer can explore alternative sentencing options for you, such as diversion, drug offender sentencing alternatives, drug court, or a first-time offender waiver.
How Do I Find An Experienced Lawyer To Defend Against Drug Charges?
If you're looking for a seasoned attorney to represent you in a drug charge case, take advantage of VanWa Legal's free consultation. VanWa Legal has tried hundreds of cases in Clark County and Vancouver, WA.
We'll evaluate your case during the consultation and inform you about the possible legal strategies we can employ to help dismiss the case. Even if you did commit the crime, reaching out to a criminal defense lawyer can help minimize your charge's consequences. VanWa Legal will work to lessen the charges, so your life isn't derailed.
Hiring the right lawyer will help minimize your risk of losing key government benefits if convicted. VanWa Legal offers flat-free pricing, so you understand the cost upfront. We aim to make our services accessible for all potential clients so you can get the best representation in your case.
Speak With A Lawyer Now.
Free Consultation Available!
We aim to provide unparalleled service, and love to hear back from current and former clients. Check out our business profiles below and feel free to leave a review if you liked working with us. If you ever have questions or concerns about your case or our service, please give us a call. We aim to make sure our clients get the best information and walk away from our legal business with the utmost confidence. No question or concern is too small to call.

I earn my living by earning the trust and respect of my clients. As a prospective client, I hope to show you this first-hand.
Open Hours Mon-Fri, 8am to 5pm