June 16, 2020
How to Talk to Your Parents About Estate Planning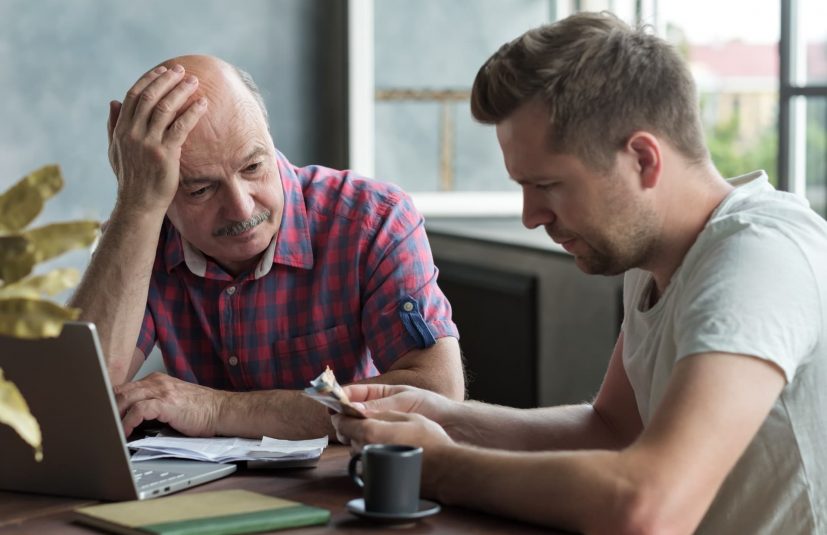 It's hard to watch adored parents age. But in order for you to best take care of them in life and in death, creating an estate plan will help.
Some parents are not proactive about estate planning or perhaps you wonder which sibling will be the executor. It's a good idea to talk with your parents about their estate plan and a good attorney can help.
What Should I Do First When Helping My Parents Estate Plan In Washington State?
Depending on your relationship with your parents, you can start by discussing their wishes and an estate plan in the comfort of their home. Discuss who they'd want as an executor and what they'd like done with their property. You'll also want to discuss any wishes they have in regards to their funeral. Then, you can reach out to an estate planning lawyer to finalize those wishes.
If you'd like more guidance in initiating this talk, the lawyers at Priest Family Law can provide you with tips and resources to guide the conversation and show you what you need to create an estate plan.
Does An Estate Plan Help With End Of Life Care Wishes In Washington State?
Many people think of a will or estate plan exclusively as tools to disperse money and property, but in fact, they can be much more. Estate plans can give children or unmarried partners the right to make medical decisions for an ailing parent. It can also designate when extraordinary measures should and should not be taken.
If your parents have religious wishes for their passing, from being cremated to buried to a mass or memorial service, this can all be designated in a will. This will ultimately make their passing easier, as there are fewer decisions to be made about a funeral and more time to grieve your loved one [1].
If My Parents Have Multiple Children, Who Should Be Executor?
If your parents have more than one child, it is possible to name all children as co-executors. However, every family is different. Some might want to only designate the oldest child or a child that is better with finances. A family discussion may be in order, as being an executor does take some work and some siblings may opt-out.
If your parent is estranged from a child, they may want to exclude them from executing their wishes or receiving any inheritance.
What If My Parents Are Divorced In Washington State?
If your parents are divorced, you'll want to ask them if they created a will prior to divorcing and if so, if they've updated it since. You'll want to discuss with each parent separately if they want any of their estate to go to their ex-partner, as some states don't automatically cut off ex-spouses from inheritance. Each parent will also need to designate a new executor and beneficiaries [2].
How Can I Help My Parents Create An Estate Plan In Washington State?
If your parents live in Washington State, create an estate plan will help you execute their wishes after they die. In order to do this smoothly and legally, you'll want to create an estate plan with the team at Priest Family Law. Our firm has a team of trusted professionals who can help you and your parents feel at ease about their end of life plan. It will give you and your parents comfort to know there is a solid plan in place for the details they care about and their assets.
[1] Simmons Hannibal, Betsy. "What Is Estate Planning?" Nolo. https://www.nolo.com/legal-encyclopedia/what-is-estate-planning.html
[2] Thomas, Aaron. "Thinking Ahead To Estate Planning Changes Due To Divorce." Lawyers.com. https://www.lawyers.com/legal-info/family-law/divorce/thinking-ahead-to-estate-planning-changes-due-to-divorce.html
Speak With A Lawyer Now.
Free Consultation Available!
We aim to provide unparalleled service, and love to hear back from current and former clients. Check out our business profiles below and feel free to leave a review if you liked working with us. If you ever have questions or concerns about your case or our service, please give us a call. We aim to make sure our clients get the best information and walk away from our legal business with the utmost confidence. No question or concern is too small to call.

I earn my living by earning the trust and respect of my clients. As a prospective client, I hope to show you this first-hand.
Open Hours Mon-Fri, 8am to 5pm