December 18, 2019
I Refused The DUI Breathalyzer, What Happens Now?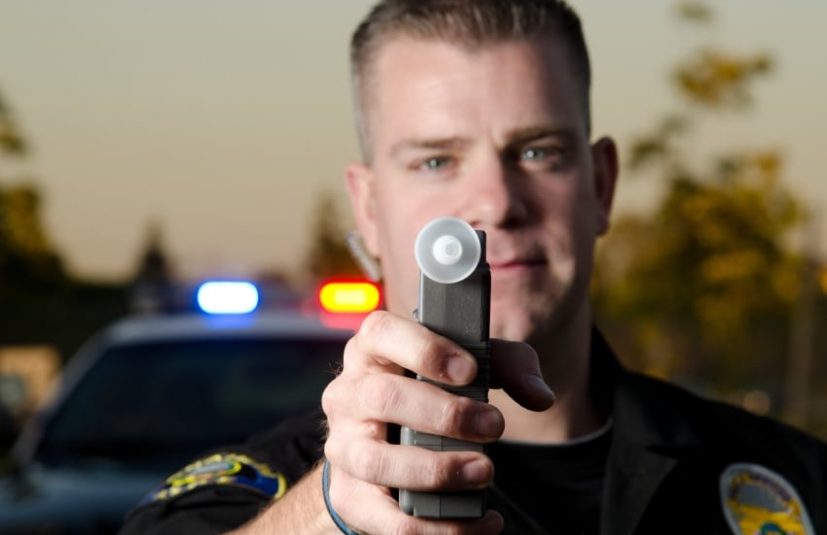 Washington is a beautiful state to live in, especially in the town of Vancouver and Travis County. However, if you aren't familiar with the local DUI laws, you can wind up in a lot of trouble. Here you will learn what can happen if you refuse to take a breathalyzer test.
The Scenario: Refusing A Breathalyzer Road Test
Imagine driving home after having a few drinks with your friends after work, you're almost to your road when red and blue lights flash in the background and hear the dreaded wail of the siren.
You do the right thing and pull over. The officer asks if you've been drinking and you reply that you haven't, but he doesn't believe you. Next, the officer asks you to take a DUI breath test, you refuse. Now what?
Consequences of Refusing a Breathalyzer Test in Washington State
Due to some hardline Washington legislation known as, implied consent, your bout of rebellion could get you in trouble. Implied consent assumes that every licensed driver in the state of Washington has an obligation to take a breathalyzer test when asked by an officer.
The only caveat here is that for implied consent to apply, you must have been lawfully arrested for a DUI. If the officer violated any protocol that could make it an unlawful arrest, you'll have more opportunity for recourse.
You can face the following consequences when refusing to take a DUI breath test:
Criminal Charges
License Restrictions and Suspension
Your Refusal Will Be Used Against You in Court
Criminal charges and steeper penalties can be imposed if you are convicted of a DUI after refusing to take the test. The arresting officer typically informs the Department of Licensing in regards to your refusal. Your license will subsequently be suspended for a period between 2-4 years depending on the presence of prior DUI convictions.
Your Options When Your Refuse the Breathalyzer in Washington State
If you've already refused to take a breathalyzer test, you should consult with a DUI defense attorney at your earliest convenience. Preparing your DUI criminal defense should be a top priority, especially if you have any previous DUI convictions.
In addition to unlawful arrest, another factor that could help lighten the penalties is if the officer did not tell you about the consequences of refusing the breathalyzer test. If that's the case, then a competent DUI defense attorney can use the officer's negligence to your advantage in court. Little details like that can make a big difference, which is why you should tell your attorney everything. No detail is too small when preparing a DUI criminal defense.
You should know that the DUI laws in the state of Washington are completely different from those of other states like Massachusetts. For example, in Massachusetts, if you refuse to take the breathalyzer test it will not be counted as an admission of guilt and your refusal can't be used as evidence in court.
It pays to know the law, but as a citizen, you can't be expected to know every detail, that's why it's imperative that you get yourself some knowledgeable representation. Remember, having a capable DUI defense attorney is key to protecting yourself and ensuring that your rights are respected.
Do you or a loved one need guidance navigating the complex DUI and criminal justice system in Vancouver WA? Give our DUI defense attorney Roger Priest a call today to discuss your unique legal situation, the help you need is just a phone call away.
References
"Is Refusing A Breathalyzer An Admission Of Guilt? | Attorney At Law Magazine." Attorney at Law Magazine. N.p., 2019. Web. 12 Dec. 2019.
"Washington'S Implied Consent Laws And Refusing A DUI Alcohol Test." dui.drivinglaws.org. N.p., 2019. Web. 12 Dec. 2019.
Speak With A Lawyer Now.
Free Consultation Available!
We aim to provide unparalleled service, and love to hear back from current and former clients. Check out our business profiles below and feel free to leave a review if you liked working with us. If you ever have questions or concerns about your case or our service, please give us a call. We aim to make sure our clients get the best information and walk away from our legal business with the utmost confidence. No question or concern is too small to call.

I earn my living by earning the trust and respect of my clients. As a prospective client, I hope to show you this first-hand.
Open Hours Mon-Fri, 8am to 5pm