September 19, 2021
Minimizing the Damage from a Felony Drug Charge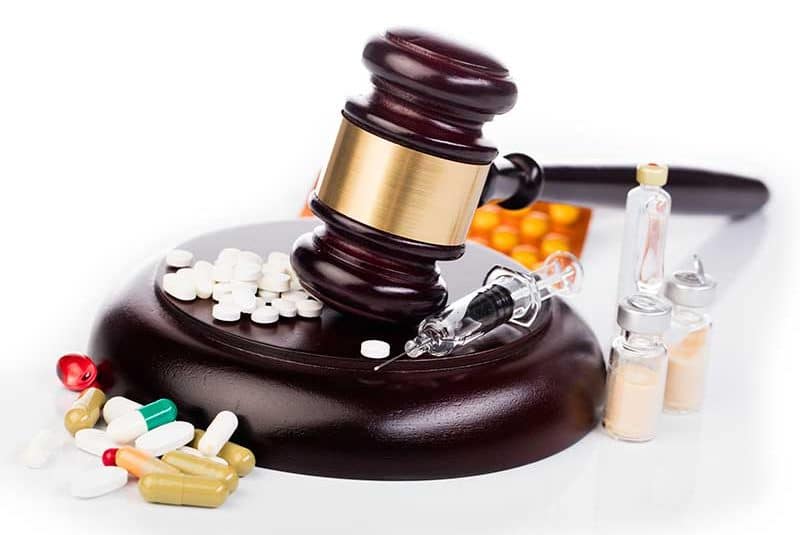 If you've been charged with a felony drug offense, you should enlist the help of an experienced attorney right away to help minimize the damage.
Depending on the type of drug, the amount of drugs in your possession, and your alleged intent, your lawyer will have different routes to help protect you.
If the court convicts you of a drug charge, your ability to seek gainful employment is dangerous. A good lawyer will help you understand your drug charges and work to find an angle to minimize the damage so you can continue with your life.
What Are Possible Defenses In A Felony Drug Charge Case?
Your lawyer will take a unique avenue to your case depending on the drug charge when building your defense.
Your lawyer can try these options to possibly help you avoid a conviction or a lengthy jail sentence. Possible defenses or options include:
Diversion
Drug Offender Sentencing Alternatives
Drug Court
First Time Offender Waivers
Alternative sentencing options
Claiming search issues with the police
Fourth Amendment violations
Arguing your intent
Chain of custody problems with evidence
Factual defenses
Poor police work
You were in legal possession of the drugs under the care of a physician
Claiming you didn't know you were in possession of the drugs
What Are The Possible Punishments For A Felony Drug Charge In Washington State?
Most drug charges in Washington classify as felonies, so your case carries grave consequences from the start if you don't handle it properly.
If convicted, your fines can be as high as $500,000 per drug count. Even first-time offenders can be sentenced to up to 10 years in prison. If this is not your first conviction, the fines and jail sentences may double. If you were dealing drugs to minors, you could be facing life in prison.
What Should I Do If I've Been Charged With A Felony Drug Offense?
If you've been arrested on a felony drug charge, reach out to VanWa's legal team right away. Our criminal defense attorneys offer free consultations to help you understand your options and chances of avoiding conviction.
We offer flat-fee pricing to help you obtain the best legal representation and move forward with your life.
Drug laws have been evolving in Washington State and across the country quickly, so employing an attorney that understands the law and can apply the new changes to your case is your best chance at minimizing the damage.
Speak With A Lawyer Now.
Free Consultation Available!
We aim to provide unparalleled service, and love to hear back from current and former clients. Check out our business profiles below and feel free to leave a review if you liked working with us. If you ever have questions or concerns about your case or our service, please give us a call. We aim to make sure our clients get the best information and walk away from our legal business with the utmost confidence. No question or concern is too small to call.

I earn my living by earning the trust and respect of my clients. As a prospective client, I hope to show you this first-hand.
Open Hours Mon-Fri, 8am to 5pm