December 16, 2019
My Parents Died, What Do I Do Now?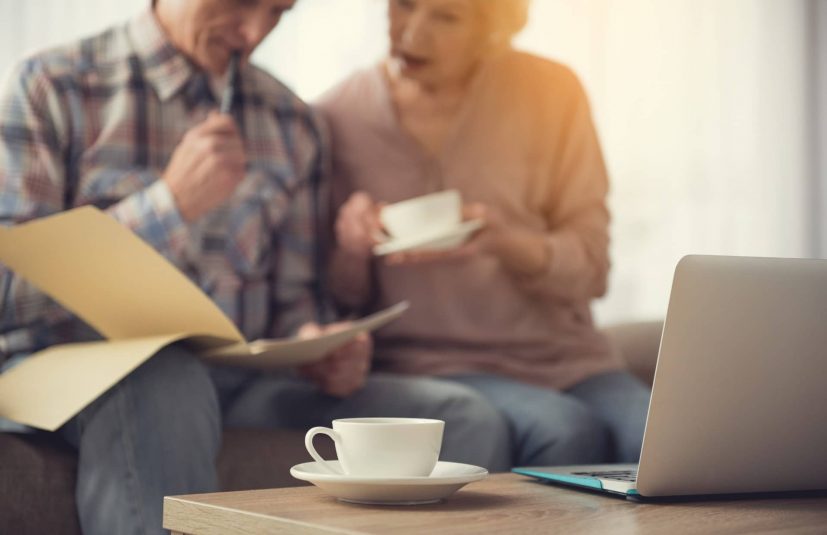 Losing a parent comes with a mix of emotions ranging from sadness, nostalgia and perhaps confusion about what the next steps should be in settling their estate. If both of your parents have now died, their child is likely their next of kin and therefore inherits their estate.
First, request multiple copies of your parent's death certificate from the funeral home, this will help you settle their estate. What you need to do next depends on if your parents have a will. Your first step is to find the will. Ideally, your parents discussed their estate planning with you before passing away. If that's not the case, start by attempting to contact your parent's attorney or estate lawyer. If that proves fruitless, search your parents' office, home safe, a safety deposit box. 
If you're still struggling to find the will, go to probate court to search real estate transfer-on-death certificates and see if they designated there who should inherit their property. [1]
What To Do If Your Parents Have A Will In Washington State
If your parents created a will this makes your job as executor easier. As their will clearly expresses your parents' wishes of what should be done with their property and assets, now you need to execute those wishes. [2] While you can do a lot of the work yourself, you'll likely still need the help of an estate lawyer to streamline the process. [3]
Now that you've found the will, your first role as executor will be to determine if the settling of the estate needs to go through probate, which is the official court process of settling an estate. [4] Usually, "small" estates or estates that have clear transfers of property through trusts, beneficiary designations will not have to go through probate. 
As executor, you'll need to settle your parents' estate obligations and pay any debts and bills. Next, your role is to distribute your parents' property, which can be done when probate is over. [5] However, if there is not enough money to pay the debts, the executor must sell the property to
settle those debts. Once the bills are paid, the property and assets are distributed and probate is over, the executor has completed his or her job. 
What To Do If Your Parents Do Not Have A Will In Washington State
Each state has a set of laws that determines who inherits property if the deceased person did not have a plan in place prior to dying. [6] Without a living spouse, biological children and legally adopted children are the likely beneficiaries. It's important to note that stepchildren are not seen as children under the eyes of the law unless they too have been legally adopted. [7]
Without a will, the court will use intestate succession to distribute property. [8] In both Texas and Washington State law, when the deceased person's spouse is also deceased, the children inherit everything.[9] [10] 
Settling Your Parents' Estate In Washington State
Keep in mind that settling an estate can take a couple of months to even a couple of years depending on its complexity. Enlisting the help of an estate lawyer, who can help shepherd you through the process can help speed it up and ensure it's completed correctly.
If you or a loved one recently lost your parents and need some guidance navigating settling an estate, probate or will in Washington State, call our wills and estate attorney Roger Priest. He can help guide you through your unique legal situation.
Sources:
Speak With A Lawyer Now.
Free Consultation Available!
We aim to provide unparalleled service, and love to hear back from current and former clients. Check out our business profiles below and feel free to leave a review if you liked working with us. If you ever have questions or concerns about your case or our service, please give us a call. We aim to make sure our clients get the best information and walk away from our legal business with the utmost confidence. No question or concern is too small to call.

I earn my living by earning the trust and respect of my clients. As a prospective client, I hope to show you this first-hand.
Open Hours Mon-Fri, 8am to 5pm